Terms and Conditions of Contract
1
The Terms and Conditions of our Freight Contract
This contract is between you, the person requesting freight services and us, Smart Send (Contract).
1.1
This Contract states the terms (Terms) on which we will supply services to you. In this Contract, you are our customer, i.e. the person engaging our Services including for the appointment of a third party contractor to perform the freight services for the carriage of goods.
1.2
The terms of this Contract may only be waived or varied by written agreement between us.
2.1
By Consequential Loss we mean any economic loss, loss of revenue, loss of production, loss of profits, loss of income, loss of markets, loss of reputation, loss or impairment of goodwill, loss of business, loss of customers, loss of an opportunity or chance, loss of value, loss of use, loss of anticipated savings, increased costs of work or materials, or the cost of defending and settling any claim, demand or proceeding brought against you by any third party even if we had knowledge that such damages or loss might arise, and any other indirect, incidental, special or consequential damages or loss.
2.2
By Dangerous Goods we mean any goods deemed of a dangerous or hazardous nature including but not limited to Goods which are or may become dangerous, inflammable, explosive, volatile or offensive (including radioactive materials) or Goods which are or may become liable to damage or injure any property or persons, whether you were aware of the dangerous or hazardous nature of the Goods or not.
2.3
By
Excluded Goods
we mean Dangerous Goods and items generally excluded from transportation by freight including:
Cash and banknotes;
Antiques;
Works of art;
Drugs;
Weapons;
Living animals or plants;
Human tissue, organs, blood or blood products;
Refrigerated items;
Any goods exceeding $10,000 in value unless otherwise agreed in writing;
Valuable documents; and
Perishable goods
Further excluded items are also stated on the
What can be transported
and the
Prohibited and Restricted Items
pages.
2.4
By Fragile Goods we mean glassware, porcelain, enamel or fiberglass goods, furniture of any kind, household or personal effects or any Goods that are fragile or marked fragile but do not include Semi-Fragile Goods.
2.5
By
Goods
we mean:
any goods accepted from you or on your behalf;
any other goods we pick up with those goods;
any packaging, pallets or containers we pick up with those goods.
2.6
By Semi-Fragile Goods we mean Goods that are semi-fragile or marked semi-fragile including computers and electrical equipment but do not include Fragile Goods.
2.7
By Services we mean all services supplied to you in any capacity, including as forwarding agent, shipping agent, forwarder, storer, Carrier or bailee.
3.1
We offer Services, including an online, automated ordering and payment system. We are not a common carrier and will be engaging third party carriers to carry your Goods (Carriers).The Carriers we engage are not common carriers and they may refuse to handle, transport or store goods for you for any reason whatsoever. We will not be liable to you if we are unable to find a Carrier who is prepared to transport your Goods.
3.2
Our Services are contained within a technology platform that enables users of Smart Send's mobile applications or websites provided as part of the Services (each, an Application) to arrange and schedule services with independent third party providers of such services, including Carriers.
3.3
You acknowledge that Smart Send does not function as a transportation carrier and that all such services are provided by independent third party contractors who may provide sub-contract services to, but are not employed by Smart Send.
3.4
Your access and use of the Services constitutes your agreement to be bound by these Terms, and establishes a contractual relationship between you and Smart Send. If you do not agree to these Terms, you must not access or use the Services.
3.5
Unless we otherwise acknowledge in writing, these Terms expressly supersede prior agreements or arrangements with you.
3.6
Acting reasonably and on the provision of reasonable notice, Smart Send may terminate these Terms or any Services, or generally cease offering the Services or any portion thereof.
3.7
Smart Send may amend the Terms related to the Services for any further orders from time to time. Amendments will be effective upon Smart Send's posting of such updated Terms on our website in relation to the applicable Service. Your continued access or use of the Services after such posting constitutes your consent to be bound by the Terms, as amended.
3.9
You expressly consent to Smart Send providing your personal information (including your contact information) to third parties, such as a Carrier, transportation network company or driver, or an insurer where necessary for the provision of the Services.
3.10
You acknowledge that we will contract with Carriers, in relation to the carriage of your Goods, who may then become our sub-contractors for the provision of the Services, depending on our terms of engagement with them. You will indemnify us in relation to any loss which we may incur or any claim brought against us where such loss or claim is due to your breach or default under a standard agreement with a Carrier.
3.11
We may, enter into and perform contracts to:
Use Carriers to carry out the whole or any part of the Services;
Lease or use any packaging in which the Goods may be placed or packed;
Give a receipt for the Goods or any packaging;
and you agree that any such contracts entered into for or on your behalf may be made subject to the terms and conditions of any bill of lading, any form or contract of carriage, whether by sea, rail, road or air, any lease arrangement and handover agreement or any receipt or other similar document, as the case may be.
3.12
Carriers
We may contract with third parties or subcontract part or all of our obligations, including by engaging Carriers, on any terms.
Any third party subcontractor engaged by us may in turn subcontract part or all of their obligations on any terms.
3.13
You agree that:
our employees, agents and subcontractors have the benefit of this Contract (in particular but not limited to paragraphs 3.10, 8 and 9.2) as if they were parties to it; and
(b) we hold the benefit of the Contract on trust for them and can, if requested by them, enforce it on their behalf.
4.1
Subject to your compliance with these Terms, Smart Send grants you a limited, non-exclusive, revocable, non-transferrable license to:
access and use our Applications on your personal device solely in connection with your use of the Services; and
access and use any content, information and related materials that may be made available through the Services,
Restrictions.
You may not

remove any copyright, trademark or other proprietary notices;
reproduce, modify, prepare derivative works based upon, distribute, license, lease, sell, resell, transfer, publicly display, publicly perform, transmit, stream, broadcast or otherwise exploit the Services except as expressly permitted by Smart Send;
decompile, reverse engineer or disassemble the Services;
cause or launch any programs or scripts for the purpose of scraping, indexing, surveying, or otherwise data mining any portion of the Services; or
attempt to gain unauthorized access to or impair any aspect of the Services or related systems or networks.
4.2
Access
You are responsible for obtaining data network access as required to use the Services, including via mobile network data. You are responsible for access costs relating to the use of the Services, Applications and any updates thereto.
Smart Send does not guarantee that the Services, or any portion thereof, will function on any particular hardware or devices.
You acknowledge that the Services are not guaranteed to be free from defects and may be subject to malfunctions and delays inherent in the use of the Internet.
5.1
All rights created in relation to the Services shall remain the property of Smart Send.
5.2
Neither these Terms nor your use of the Services convey or grant any rights to you:
in or related to the Services except for the limited license granted above; or
to use or reference in any manner Smart Send's company names, logos, trademarks or services marks.
6
Your Use of the Services
6.1
Neither these Terms nor your use of the Services convey or grant any rights to you:
register for and maintain an active VIP account (Account);
be at least 18 years of age; and
submit certain personal information to Smart Send, such as your name, address, mobile phone number and age, as well as at least one valid payment method (either a credit card Paypal or accepted payment partner).
6.2
You agree to maintain accurate, complete, and up-to-date information in your Account. Your failure to maintain accurate, complete, and up-to-date Account information, including having an invalid or expired payment method on file, may result in your inability to access and use the Services.
6.3
You are responsible for all activity that occurs under your Account, and you agree to maintain the security and secrecy of your Account username and password at all times.
7.1
You may not authorize third parties or persons under the age of 18 to use your Account,
7.2
You may not assign or otherwise transfer your Account to any other person or entity
7.3
You agree to comply with all applicable laws when using the Services, and must not use the Services for any unlawful purpose, including such as to transport Dangerous Goods or unlawful or hazardous materials).
7.4
In using the Services, you will not cause nuisance, annoyance, inconvenience, or damage to any Third Party.
8.1
Our charges are based on the greater of the actual deadweight or cubic volume of the Goods. For the purposes of calculating weight we round up to the next whole kilogram (except for 500gm services where applicable).
8.2
You must pre-pay the charges relating to the transport of the Goods.
8.3
In addition to freight you must pay for:
any additional expenses incurred as a result of any incorrect declaration by you of the weight, dimensions, description or packaging of the Goods, and/or pick up or destination of the Goods;
any storage charges or other charges or expenses incurred in relation to the Goods (these may include "Futile Booking" fees, Re-Delivery charges, Return to Sender charges, Waiting Times, Unloading Times, Tail-lift Truck pickup and/or Delivery charges, Change of Delivery Address, Redirection charges, Administration Fees and so forth). We have a right to recoup these costs from a payment source used to complete the booking on our site.
Futile Booking Fees are incurred where:

No-one is available to dispatch the Goods on the nominated pickup date and time, or
If the Carrier refuses pickup because the Smart Send consignment-label is not attached to the Goods, or
If the Carrier refuses pickup because the Goods are not packaged correctly to withstand transportation and in the Carrier's reasonable view there is a likelihood of damage occurring to the Goods, or
If the sender will not release the Goods to the Carrier on the nominated pickup date and time.

Waiting Time Charges are incurred where:

The first 5 minutes at a pickup address and delivery address are included in the cost of your booking. If the Carrier has to wait for longer than 5 minutes because the Goods aren't ready, packaged, labelled or other causes of delay due to your default will be charged an additional $20 per 15 minutes waiting time.
8.4
We will charge the outstanding amount to your credit card, Paypal account or other payment source used to complete the booking. However, if this is not possible you guarantee to pay any additional charges within seven (7) days of notification. Should you fail to pay these additional charges in full within 7 days of notification, you agree to pay an accounting surcharge of 20% of the gross value of the total overdue amount, together with interest at a rate equivalent to the Westpac Banking Corporation prime rate on the date, plus one (1) percent, to be calculated on a daily basis from the first date of the account becoming overdue until payment is made in full, or until Judgement, as the case may be. We reserve the right to use funds from future bookings to pay off to any outstanding amounts.
8.5
You must pay us and we are entitled to retain all commissions, allowances and remuneration paid including those customarily paid by or to forwarding agents, shipping agents, forwarders, storers, Carriers or bailees.
8.6
Booking alterations or cancellations are permitted no later than 6 hours prior to the ready time nominated in your booking. A 5% cancellation fee will apply for any cancellations.
8.7
Additional charges may be charged to you if Goods are re-delivered to a different address other than the nominated delivery address in the booking as a result of action taken or not taken by you contrary to the booking.
8.8
Discounts offered: will apply to freight charges and Fuel Levy charges only. Discounts do not apply for surcharges imposed by carriers (e.g. lengths, weight, residential delivery, Manual Handling, etc) or GST amounts.
8.9
We may sell or dispose of any uncollected or undeliverable Goods 10 days after a Carrier attempts delivery and makes reasonable efforts to contact you and will not be required to account to you for the sale or disposal of the Goods unless required to do so by law, after deduction of any fees or costs identified in these Terms have been paid, including any fees for the Services.
8.10
If required by law, we, or a Carrier, may immediately destroy, dispose of, abandon or render harmless Dangerous Goods without first seeking your permission, without compensation to you and without prejudicing our rights to any charges payable by you for the Services. Upon our request you must instruct us on the proper method of disposal and indemnify us for the costs incurred for disposal of such Dangerous Goods.
8.11
Further details are set out in the FAQ section of our website. You acknowledge that, to the extent the FAQ section contains any contractual terms, you accept and agree to be bound by them as thought they were set out in full in these Terms.
8.12
To the extent of any inconsistency between these Terms and those set out in the FAQ section, these Terms will prevail.
9.1
Your promises are important because if they are incorrect we may, for example, incur fines or surcharges in relation to unlawfully transporting the Goods
9.2
You warrant to us and the persons referred to in paragraph 3.13 that:
you are over the age of 18 and you alone own the Goods, or if there are other owners you act as their agent and they agree to handling, transport and storage of the Goods on these Terms;
you have completed all information required under these Terms accurately and have provided us with full details of all Dangerous Goods, Fragile Goods and Semi-Fragile Goods and have not included any Excluded Goods in the shipment;
you will indemnify us against any loss we may suffer whatsoever under this contract as soon as we receive any written notice of claim in connection with these Terms or the handling, transport or storage of the Goods from any person other than you (including the sender where you are not also the sender);
the Goods are packaged to withstand handling, transport and storage and the Smart Send consignment-label/s are printed and stuck to the Goods prior to the pickup time;
you have complied with all laws in connection with the Goods to ensure that they can be lawfully handled, transported and stored;
you have not asked us to handle, transport or store the Goods in any way that could be unlawful;
you agree to only send Goods that are properly packaged and send Goods that we can transport. If you are found to send (or inappropriately package) Goods that do not comply (see our FAQ and How do I package or describe my goods sections), the Goods will be returned to you or you may be asked to pickup the goods from a transport depot and you will forfeit the freight charges paid; and
you will indemnify us for any loss or damages whatsoever caused to any person, including you as a result of your breach of these Terms.
It is agreed that the indemnities in this paragraph will operate irrespective of whether any loss or damages arises from a willful, deliberate or unauthorized act or omission by us or by any of the persons referred to in paragraph 3.13.
10
If Goods are Dangerous
10.1
In addition to clause 2.2, Goods are "dangerous" if they are classified by either the IATA Dangerous Goods Regulations or the Australian Dangerous Goods Code or if they might injure or damage people, property or the environment. They include Goods that are or may become poisonous, corrosive, volatile, explosive, toxic, flammable or radioactive.
10.2
You promise to tell us if the Goods are dangerous, including where they are Dangerous Goods.
10.3
You understand that we will not carry or arrange for the carriage of any class of Dangerous Goods (unless prior approval from Smart Send is given).
11
You give us authority to:
use any method for handling, transporting or storing the Goods. We will give priority to any instructions given by you, but if such instructions cannot be followed you give us your authority to use another method;
deviate from any usual route of transport or place of storage;
claim a general or particular lien over the Goods, and any documents relating to them for outstanding payments relating to those Goods which have been, or are to be, handled, transported or stored on your behalf;
sell any Goods held by us for outstanding payments by public auction or private sale without any notice to you.
12.1
We will attempt to deliver or to arrange delivery to the address nominated by you. Delivery is deemed to be effected when:
we receive a signed receipt or delivery docket, and/or
if that address is unattended, delivery is deemed to have occurred where the Goods are left at that address unattended (if a non-Receipted Delivery service was chosen), and/or
a delivery attempt is made to the delivery address nominated by you, but the Goods are not left at the address because no-one is available to receive them, where you have chosen a receipted delivery service.
delivered to a depot or regional agent who does not service a regional location. In that case, the receiver must collect the Goods from the local depot on notification of delivery.
12.2
if the address of delivery is unattended and Goods are returned to you, re-delivered to the receiver or a third party/address, we will charge you for the costs of the return, re-delivery or delivery to the new address including any storage costs we may incur. You guarantee to pay any additional charges within seven (7) days of notification;
12.3
A 'door to door' service is not possible in some locations throughout Australia (e.g. farms, or addresses outside of regional towns, etc.).
12.4
We will not in any circumstance deliver Goods to a post office box.
12.5
You acknowledge that the Carrier may contact the receiver to confirm delivery arrangements and that the receiver may provide instructions to redirect the Goods to another delivery address. In that event, you agree to pay any additional charge levied by the Carrier to redirect the Goods to another delivery address, to a maximum of $50.
12.6
In the event that the costs of redirection are to exceed the sum of $10 we will either:
not alter the original delivery arrangements; or
endeavor to contact you to obtain confirmation of the re-delivery request and your agreement to pay for same.
12.7
In the event that the receiver requests that the Goods be left at an address (Goods safely left at home - when no-one is home to sign for them) then you acknowledge that the receiver takes possession immediately on the delivery of the Goods to the nominated address and that, to the extent permitted by law we will have discharged our responsibility and have no further liability to you, including if the Goods are damaged or stolen (other than due to our negligence or default) following delivery.
12.8
Also, if Goods are too heavy or large and a driver cannot safely pickup or deliver the Goods on their own, the Goods must be dropped off or picked up by you from a local depot. Any additional costs for this are to be borne by you and whilst we will endeavor to inform you of such costs at the time of booking, that may not always be possible if for example there are discrepancies in the size or weight of the Goods.
13
International Consignments (to be read in addition with our other Terms & Conditions)
13.1
We will attempt to deliver or to arrange delivery to the address nominated by you. Delivery is deemed to be effected when:
A customs invoice must be completed for ALL countries outside Australia unless using a document only service (where weight is under 1.5kg). You will be guided online to complete this if applicable and a template will be e-mailed to you once the order is placed. Four copies of this invoice must be given to the Carrier on collection.
International deliveries will not be made to a PO Box or Post Office. If Goods have to be returned for this reason, no refund will be given and you will be charged for any return costs.
Smart Send requires a telephone number for the receiver who may be called in the event of an address query. Please note for any overseas address a local number is needed, the Carrier will not call an Australian number. Smart Send will not re ship any returned item if a local telephone number has not been provided and the Carrier could not call to arrange delivery.
13.2
We will attempt to deliver or to arrange delivery to the address nominated by you. Delivery is deemed to be effected when:
You are pre-paying for the transportation charges of your Goods only. Smart Send has no control over any customs queries, delays or charges that may arise. You or the receiver must also pay Customs charges/Duties before delivery is made to the receiver (you should discuss this with the receiver before a booking is completed on our site). Smart Send reserves the right to pass these charges directly onto you (for example if the receiver will not pay Customs charges/Duties). If charges are incurred and you do not wish to pay the Customs charges/Duties the consignment may be returned to you, and all return charges will also be passed on to you.
Documents weighing up to 1.5kg do not need a commercial invoice to any destination. These should be declared as zero value. If a value is entered Smart Send cannot be held responsible for any charges that may apply.
Goods that exceed a value of $5,000 may be delayed as they may require further documentation for clearance. You agree to provide any further documentation promptly.
In the event that you do not comply with the provisions of this clause 13, in the event that we cannot contact you or the recipient, additional charges/payment or additional documentation is required, or in the event that we return the Goods to you, then the provisions of clause 8.10 may apply.
13.3
Taxes
Smart Send's prices are exclusive of GST and any (GST) will be charged in addition to the price identified in the quotation or Order, unless the price is stated to have been provided on a GST inclusive basis.
14.1
You are entirely responsible for insuring the Goods we transport.
14.2
If you fail to insure such Goods and damage is caused by the Carrier (not as a result of any act of Smart Send) then you acknowledge that we are not to be held liable to you in any way under the Contract.
14.3
Transport Assurance can be purchased (via the quoting features through our service) for loss or damage to goods in transit. Certain goods are excluded, read the Transport Assurance Conditions and Prohibited/Restricted Items for further details.
15
All other liability to you
15.1
You acknowledge that guaranteed delivery or transit times are not offered. No service includes a guarantee of delivery within or at a certain time and any transit times quoted or set out on our site are issued as a guide only.
15.2
We and the persons referred to in paragraph 8.10 are not liable for any delay, loss or damage arising from the supply of or failure to supply Services (including loss of, deterioration in, mis-delivery of, or failure to deliver, Goods), where such damage does not result from our breach of contract, negligence, breach of duty as bailee, or our willful act or default. In the event there is any liability then, such claim must be made promptly. You acknowledge that Carriers and other third parties may seek to impose terms which limit the time for making a claim for example, to within seven (7) days of delivery. It is agreed that any such liability for Smart Send shall be limited to the price paid for the Services rendered, or the cost of supplying the Services again and no other damages, monies payable and/or claims shall be paid.
15.3
This clause 15 shall also apply in respect of claims for any loss or damage including without limitation indirect, incidental, special or consequential damage and damage for loss of profits.
16
Limitation Of Liability
16.1
Pursuant to s 64A of the Australian Consumer Law, where the goods supplied are not of a kind ordinarily acquired for personal, domestic or household use or consumption (and subject to the matters set out in section 64A(3)), Smart Send's liability for failure to comply with a guarantee implied by Pt 3-2 Div 1, where permitted, is limited to, in the case of Services: :
the supplying of the Services again; or
the payment of the cost of having the Services supplied again.
16.2
You acknowledge that under s63 ACL, we may not be obliged to provide guarantees to you, as we may be exempt from providing guarantees for the services under transport or storage contracts where you (the person for whom the goods are transported or stored) enter into the contract for the purposes of carrying on a business. We may elect to rely on that exemption to the extent possible under the ACL.
16.3
Smart Send's liability under section 275 of the Australian Consumer Law is expressly limited or precluded in relation to any failure to comply with a guarantee that applies to the supply of services under Subdivision B of Division 1 of Part 3-2 of the ACL, in the same way as such liability may be limited or precluded for breach of a term for the supply of services, where the law of a State or Territory is the proper law of these Terms:
17
Preclusion Or Limitation Of Liability
17.1
Where permitted by the ACL, where otherwise provided at law, or subject to such other statutory rights (as may apply to the sale of the Goods or provision of the Services from time to time) Smart Send will not be liable for any Consequential Loss, prospective profits, or special, indirect or consequential damages, or any general loss or damage, or for any expense resulting from your use, or use by others of defective Goods or the provision of Services pursuant to these Terms.
17.2
In that event, Smart Send's liability is limited to the amount identified in clause 16, plus replacement delivery charges.
17.3
You will indemnify and holds Smart Send harmless from any claims or demands which are made as a result of your failure to comply with the requirements of clauses 16 or 17.
18.1
We reserve the right to refuse transportation of any Goods (particularly if Goods are not packaged appropriately or are not compatible). If you make a booking and we deem during the act of transportation that the packaging is poor and damage may occur to the Goods, or the Goods are incompatible with our system; the Goods will either be held at the nearest transport depot for collection by you or they may be returned to you; and you will forfeit the cost of the booking charges paid for our Services.
These Terms are governed and must be construed under the laws of the State of Queensland and the parties submit to the exclusive jurisdiction of the courts of that State.
20.1
No relaxation by Smart Send of your obligations under these Terms shall be regarded as a waiver of Smart Send's right to enforce those obligations on a subsequent occasion.
21.1
To the extent possible, any part of these Terms which is found to be invalid or unenforceable must be severed or read down to the extent necessary to stop them being invalid and unenforceable without affecting the validity of any other part these Terms.
If you sign up to the Ultra VIP plan, you agree to spend and send $2500 per calendar month in bookings value through Smart Send. This figure does not include Smart Top-up Funding amounts but actual bookings sent. Failure to reach this figure will result in a penalty fee which is the lesser of either $500, or the difference between your actual monthly spend and the $2500 required spend figure; payable immediately upon the end of the calendar month, which may be deducted from the credit card stored for your VIP account or any other payment source used to complete bookings via our service (as per Clause 8.4). Example: if you spend $2350 in a calendar month then the penalty fee will be $150. If you spend $1400 in a calendar month the penalty fee will be $500. Smart Send reserves the right to downgrade your VIP status or suspend your VIP account if the $2500 monthly figure is not met regularly.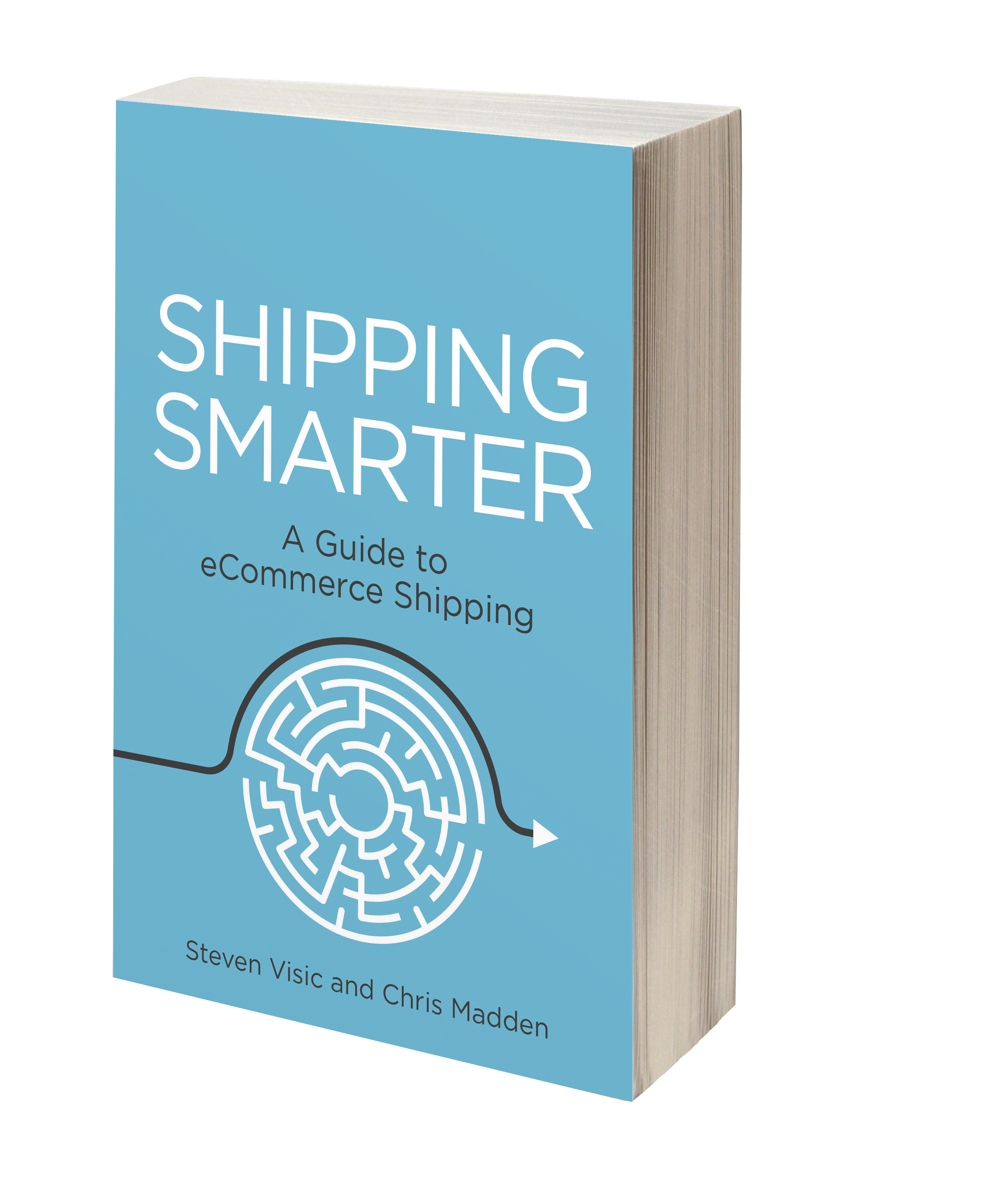 Subscribe
now
Sign up for a membership
package (ideal for low volume
e-commerce businesses).
Book a free
consultation
Meet with our management
team to discuss your shipping
and delivery requirements.